3 Year
John Huffman '05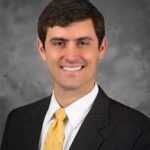 John is a small business owner, attorney, and real estate investor. At Texas A&M, he majored in finance at the Mays Business School. He was active in the Corps of Cadets, the Ross Volunteers, MSC Hospitality, and other organizations. In 2008, he earned his JD at Georgetown University Law Center and moved to Southlake where he and his wife Elizabeth '04 raise their three children – Caroline (10), Andrew (8), and Anna (6). John and Elizabeth founded a residential construction, design and real estate investment company in early 2016 called Black Door Home Co. which has been blessed with solid growth. John also serves on City Council in Southlake.
Payton Mayes '98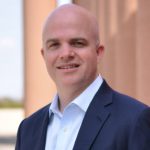 Payton graduated from Texas A&M in 1998 with a BS in Agribusiness and in 2000 with a MBA with a concentration in Finance. Payton served as Muster Chair and President of the New York A&M Club from 2002-2005. He has also served as an advisory board member of the Mays Department of Finance and Master of Real Estate Program. Payton is a partner at Cephas Partners, an investor and advisor in the real estate private equity industry. He is very involved at his church, White's Chapel United Methodist and founded the DFW Christian Business Summit – dfwcbsummit.org. Payton moved back to Texas in 2009 and lives in Westlake with his wife Andrea and three children: Merritt (10); Channing, (9) and Stella (7).
2 Year
Jimbo Cross '97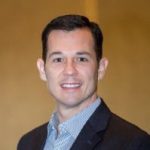 Jimbo is originally from Belton and graduated from A&M in 1997, with a degree in Agricultural Development. He was very active in student government, various MSC organizations and class council and served as a Senior Yell Leader in '96-'97. Jimbo is currently the Chief Development Officer for a national long-term acute hospital company based in the DFW area. He has spent the past 20 years in various health care M&A and business development roles. Jimbo met Jennifer ('99), his wife of 18 years at Fish Camp over 20 years ago. They have a beautiful 10 year old daughter Taylor who is eager to attend A&M one day. Jimbo & Jennifer live in Southlake where Jimbo is active in volunteering and serving on the school board of Taylor's Christian school. Last summer, Jimbo was honored to be the namesake of Camp Cross at Fish Camp.
1 Year
Jennifer Cross '99