Join us for a chartered bus trip to Kyle Field. The NETC Aggie Club has group rate tickets available in a block in the North Endzone upper deck.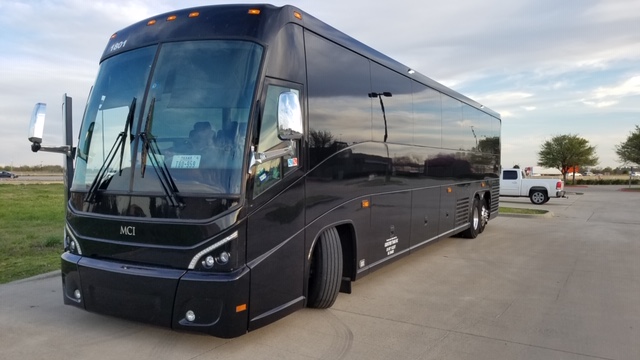 The price for a ticket to the game plus reservation for a seat on the bus (56 person capacity) would be $135 per person. The bus will allow beverages (BYOB for both adults and kids!) and has a restroom, wifi, power ports, etc.
Purchasing a ticket for the bus does not include game tickets. Game tickets can be purchased with the NETC group rate from the link below. If you already have game tickets, you can use those and still purchase a bus ticket for a ride to the game.
Given that we do not yet know kickoff time, our current plan (similar to our last trip) is for the bus to leave from the Southlake area in time to arrive a couple of hours before the game, then plan on leaving about an hour after the game ends. Obviously, that's a pretty early start if it's an 11:00 am game and puts us home late if it's a night game. Unfortunately, we can't pin down the timing further right now, so there's a level of flexibility we need to share.
Please click below to purchase your bus seat and click the tickets link above to purchase your game ticket in our group. Unfortunately, if we do not have sufficient interest / bookings by 9/30, we will need to cancel the bus and can refund the cost of the bus seats. Please be aware we will not be able to refund game tickets. This is a great opportunity to get to know your Aggie neighbors and enjoy watching our Fightin' Texas Aggies BTHO South Carolina!
Thanks and Gig 'Em!