WELCOME TO THE
NORTHEAST TARRANT COUNTY A&M CLUB!
The NETC A&M Club is open to all former A&M students and their spouses/families who reside in the Northeastern portion of Tarrant County. Membership dues and other funds raised by the club directly support scholarships for high school students planning on attending Texas A&M University.

---
NETC Aggie Club Monthly Happy Hours are back!
Check the Event Calendar for details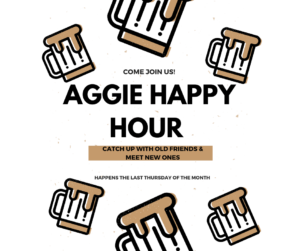 ---
Fourth Sunday Brew Crew
This event that was started by Austin Moroney (the Young Alumni Chair for the Fort Worth A&M Club) and is the cohesive co-hosted event between the Fort Worth A&M Club, the Northeast Tarrant County A&M Club, and the Dallas A&M club. It's been a wonderful event with great attendance that's a lot of fun with great Aggie fellowship across the metroplex. It rotates breweries each month around the metroplex to hit all the areas.
See the events calendar for latest details.
---