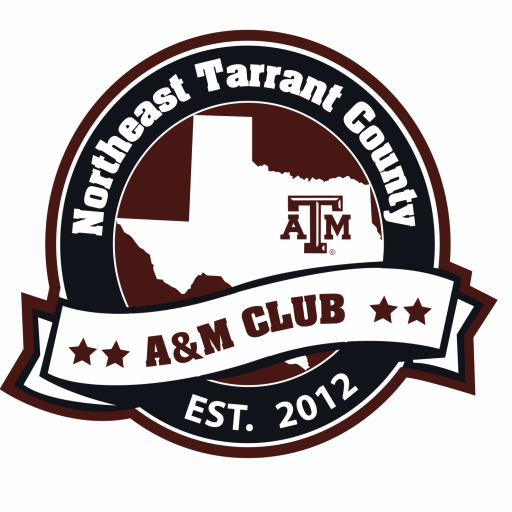 Howdy! Welcome to the Northeast Tarrant County A&M Club, serving greater Northeast Tarrant County. Our primary purpose is to provide Former Students of Texas A&M an opportunity to reconnect in our local community. We aim to be a family friendly Aggie club and will focus on:
Coordinate all local Aggie events for those in the greater North East Tarrant County
Provide scholarship funds for deserving local students who are attending Texas A&M
Create an opportunity for professional and personal networking and development among local Former Students
Disseminate pertinent information about Texas A&M, Aggie Athletics, and local activities
Encourage individual participation and foster leadership development and organizational management for those interested
Provide Aggie Game Watch Party location in North East Tarrant County
A letter from our President:
Howdy! My name is Tracy Miller, and I'm honored to serve as president of the Northeast Tarrant County A&M Club. Our club is fairly new but has grown
tremendously! Our main goal is to connect Aggies in our area, but we have also made strides to help future Aggies in our community. I'm very proud of our endeavors in this capacity.
This past year, we hosted two events that were firsts for our club – the Howdy Trip and Destination Aggieland. In February, we took over 40 local high school juniors on a full day trip/tour of Texas A&M. In October, we hosted Destination Aggieland and welcomed over 400 future students and parents to a presentation about everything from admissions to campus life. During our Muster 2018, we were able to give SIX scholarships to deserving high school seniors that started Texas A&M in the fall. I'm so thrilled to announce that the funds for these events and our scholarships were completely covered by our generous sponsors!  With that being said, if you can help out with a sponsorship – we would appreciate it!  You can find out more about all of our sponsorships on our website.
As a club, our goal is to be able to fund endowed scholarships through the Association of Former Students.  Each endowment is $25,000. The funds that we receive from membership and other donations go directly toward this fund.  So, THANK YOU for your support!  If you aren't a member of our club yet, we invite you to join us.  Every dollar helps!  See our website for more information.
Lastly, I want to give a huge shout out to our board! We have some amazing Aggies leading our club, and it has been such a blessing to work with each of them. If you would like to be part of our team or would like to volunteer in some capacity, feel free to reach out.
Everyone knows that being part of the Aggie family is an awesome experience, and I can say that being part of the NETC Aggie family is even more special. If I can every do anything to help or if you have any questions, feel free to contact me. Thanks and Gig'em!
Tracy Miller '88