Muster 2019 Recap
NETC Aggies hosted Muster 2019 at White Chapel Church in Southlake with an incredible turnout and community support! Great BIG thank you to Blake Wolf for being our outstanding Muster chair. He did a phenomenal job. Our entire team of board members and volunteers worked tirelessly to put together this special event and we are so thankful. We also hosted a Silent Auction for this event that raised funds for Scholarships. Thank you to all of our donors, we couldn't do it without you.
Congrats to our Scholarship Recipients that were announced at Aggie Muster. NETC Aggies awarded six individual $1,000 scholarships to the top six qualified student applications for future Aggies residing in Northeast Tarrant County zip codes. Scholarship Awards are based on Academic performance and Leadership contributions plus essay questions. Thank you to our Scholarship Team led by Carol Smith '82 who received numerous applications and essays to review in order to select our recipients.
---
2019 Muster Guest Speaker:  Paul Hill '84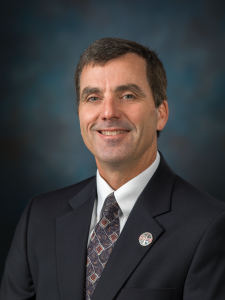 Paul Sean Hill is an author and speaker focused on applying Mission Control leadership principles in creating and leading high-performing teams in any industry.
During his 25 years at NASA, Paul first developed space station construction techniques and then led flights from Mission Control as a Space Shuttle and International Space Station Flight Director. He supported 24 missions as a Flight Director from 1996 through 2005,
culminating as the Lead Shuttle Flight Director for the return-to-flight on STS-114 after the Columbia accident.
After a series of senior leadership positions, Paul served as the Director of Mission Operations for human spaceflight from 2007 through 2014, responsible for all aspects of mission planning, flight controller and astronaut training, and Mission Control in a $650M per year enterprise. He is credited with revolutionizing the leadership culture, dramatically reducing costs, and
increasing capability, all while still conducting missions in space.
Before his work with NASA, Paul served in the USAF in military satellite operations. He earned his bachelor and master of science degrees in aerospace engineering, from Texas A&M University in 1984 and 1985 and was a member of the Corps of Cadets. He married another Texas Aggie, with whom he raised two more extraordinary (fourth generation) Aggie women.
To learn insights from Mission Control that can help your business, read Paul's book, Leadership from the Mission Control Room to the Boardroom, (also published in the UK as Mission Control Management).
___________
Muster is one of the most time-honored traditions at Texas A&M, and is held on April 21 every year.  Informal gatherings began as early as 1883, but the event was officially recognized in 1922. What Texas A&M students feel is not just the camaraderie of fellow Aggies, it is the Spirit of hundreds of thousands of Aggies who have gone before us, and who will come after us. Muster is how that Spirit is remembered and celebrated, and it will always continue to unite Texas A&M and the Aggie family.  Today, Muster is celebrated at more than 300 locations worldwide. To learn more about Muster, click here to go to A&M's website.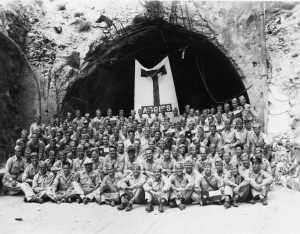 (A 1946 Muster of Aggies in the Philippines at the end of World War II)