2021 Aggie Muster
April 21, 2021
7:00pm, doors open at 6:30pm
Livestream on Facebook!
Fort Worth Christian School – Auditorium
6200 Holiday Ln, North Richland Hills, TX 76180

Admission is free, but pre-registration Tickets will be required
There will be a livestream for those unable to attend in person.  Check back soon for details.
Muster Donations are being accepted

Donations of any amount are greatly appreciated to help continue funding our scholarships to local future Aggies!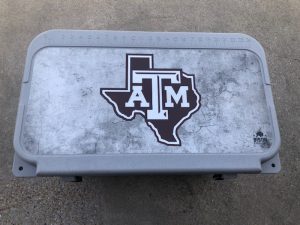 Current COVID Precautions:
Wear Masks at all times.
Social distance between family units.
Use hand sanitizer in and out of the building. (It will be available on a stand).
For additional Muster resources, please visit:
https://www.aggienetwork.com/muster/
For more information please contact
Muster Chair: Blake Wolf
940-923-6983
muster@netcaggies.com
To have a name added to the Muster Roll Call, please email muster@netcaggies.com
---
2021 Muster Guest Speaker: Lt. Col. Gary Maddux '90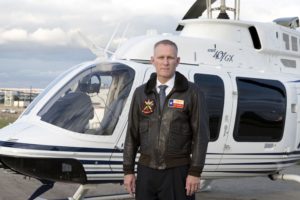 Lt. Col. Gary Maddux served 20 years in the United States Marine Corps as a CH-53E pilot, including multiple leadership positions.
Highlights include deployments to Okinawa (with 31st Marine Expeditionary Unit, on the USS Wasp (with 22nd MEU during Operation Enduring Freedom) and serving as a Marine One Helicopter Pilot with Marine Presidential Helicopter Squadron One during 43's (George W Bush) second term.
After retiring from the Marine Corps, Gary served as an instructor pilot with Airbus helicopters and trained Army Aviators in the UH-172 Lakota, assisting the US Army with the transition into the new helicopter. He is currently the Chief Helicopter pilot at Hill Air Corporation
At Texas A&M, Gary was a member of Corps units S-2 and N-1. He graduated in December, 1990 with a BS is Agricultural Economics. Gary and his wife, Nancy '89, have four children, all Aggies , classes of '14,'16, '18, & '21.
---
Muster is one of the most time-honored traditions at Texas A&M, and is held on April 21 every year.  Informal gatherings began as early as 1883, but the event was officially recognized in 1922. What Texas A&M students feel is not just the camaraderie of fellow Aggies, it is the Spirit of hundreds of thousands of Aggies who have gone before us, and who will come after us. Muster is how that Spirit is remembered and celebrated, and it will always continue to unite Texas A&M and the Aggie family.  Today, Muster is celebrated at more than 300 locations worldwide. To learn more about Muster, click here to go to A&M's website.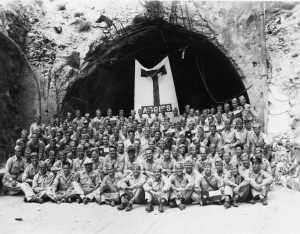 (A 1946 Muster of Aggies in the Philippines at the end of World War II)
---
[rafflepress id="1″]