The Northeast Tarrant County A&M Club
cordially invites you to join us for
2018 Aggie Muster
Saturday April 21, 2018
featuring speaker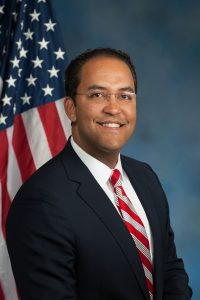 U.S. Rep. Will Hurd '99
(23rd District of Texas)
Rep. Hurd serves citizens in one of the largest districts
in the nation, stretching from San Antonio to El Paso.
Rep. Hurd was student body president of A&M when
Bonfire collapsed in 1999.
Saturday, April 21, 2018 • 6:00 p.m.
White's Chapel United Methodist Church
185 S White Chapel Blvd, Southlake
(Online registration will be available soon. If you want to purchase
advance tickets now, contact Tracy Miller below.)
Pre-registration NETC member: $25
Pre-registration non-member: $30
After 4/13 (or pay at the door): $40
Children 6-18: $15 • Children 5 & under: Free
Childcare available
Dinner is included in the price
For more information, please contact Muster Chair Tracy L. Miller '88 at
817-992-5031 or miller.crew@yahoo.com
 ___________
Muster is one of the most time-honored traditions at Texas A&M, and is held on April 21 every year.  Informal gatherings began as early as 1883, but the event was officially recognized in 1922. What Texas A&M students feel is not just the camaraderie of fellow Aggies, it is the Spirit of hundreds of thousands of Aggies who have gone before us, and who will come after us. Muster is how that Spirit is remembered and celebrated, and it will always continue to unite Texas A&M and the Aggie family.  Today, Muster is celebrated at more than 300 locations worldwide. To learn more about Muster, click here to go to A&M's website.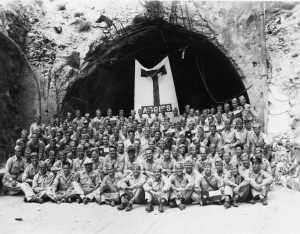 (A 1946 Muster of Aggies in the Philippines at the end of World War II)