2022-23 Scholarship Application
Texas Aggies are known worldwide for our active, enthusiastic support of Texas A&M and The Association of Former Students. The Northeast Tarrant County A&M Club is proud to offer Scholarship opportunities for 2022-23 incoming freshmen at TAMU
College Station and/or Blinn TEAM in Bryan. Applicants, please note it is very important that you read all criteria and submission details in the application itself.
Questions? Email Scholarship@NETCAggies.com
Former Students: Please consider becoming a NETC Aggie Scholarship Sponsor. This is a wonderful way to promote your business, honor or remember a loved one, etc. Your donation directly benefits our local future Aggies! Whoop!
APPLICATION AND AWARD ANNOUNCEMENT TIMELINE:
Complete the application in full, attach any supporting documents, and send by mail with a postmark no later than February 28, 2022. Your name needs to be at the top of every page submitted.
Official high school transcript is required for application to be reviewed. The Transcript for your high school counselor is the only part of the application that can be emailed. Have it sent from the school to Scholarship@NETCAggies.com.
All Applicants will be notified of the Review Committee's decision by the end of March.
2021-22 Scholarship Award Winners
---
The NETC A&M Club Tracy Miller Spirit of Aggieland Award
Our new Scholarship Award is named in honor of our past president, Tracy Miller '88, who serves her community with a spirit of joy and grace. Tracy transitioned the NETC A&M Club from the early days of the Gig 'Em Club to a fully recognized, chartered A&M Club. Under her leadership, we broadened community impact through community service, student recruitment, scholarships, Destination Aggieland, membership growth and Muster, to name a few. She introduced the Howdy Trip, where countless number of high school juniors experience an all-expense paid trip to Aggieland that includes a campus tour, sessions with admissions advisors, meet and greet with Reveille, yell practice and more. In her personal and professional life, Tracy exemplifies our University's core values.
In the community, she is President of Carroll High School AP Boosters, serves with her son in the Young Men's Service League and is active at White's Chapel UMC. Having a big heart for animals, Tracy volunteers as a foster mom for dogs, having cared for over 450 dogs since March 2019. Tracy says she does it to be the voice, like an agent, for the dogs, working to know their personalities and helping to match them with their forever families. She sees foster care of animals as a ministry, touching the hearts of dogs and humans alike. Together with her husband Kris '88, they raised three daughters, all Aggies, Abby '15, Hope '17, Macy '21. Their son, Sloan, hopes to be Class of '26, a tradition that started with Tracy's father, Ray Sloan '53. Tracy is a commercial real estate broker for Glacier Commercial Realty.
2021 Tracy Miller Spirit of Aggieland Award Winner: Kareena Patel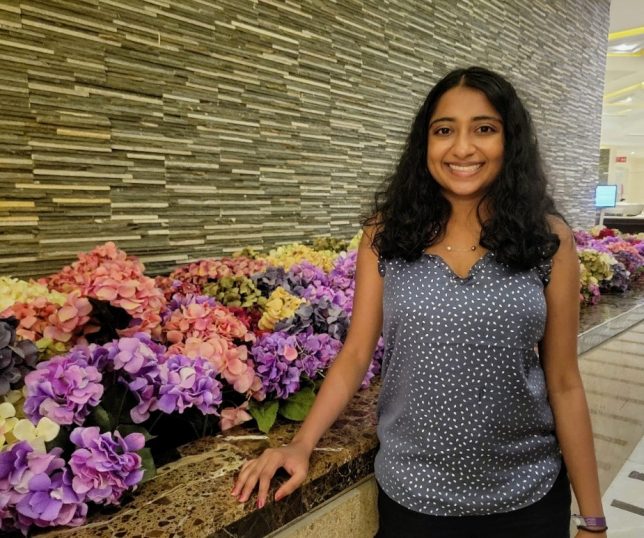 The coveted Tracy Miller Spirit of Aggieland Award was given to Kareena Patel, a 2021 graduate of Keller High School. She was recognized as a National Merit Commended Scholar, on the A-Honor Roll for four years, the Green Cord & Gold Cord for community service, and has a 1st Degree Black Belt in Taekwondo. While at Keller HS, she was in marching & concert bands for a year, HOSA-Future Health Professionals, the Interact Club, which assists with projects for community and international aid. Kareena held leadership positions in the Multicultural Club, and was in National Honor Society, and National Technical Honor Society. In the community, through Keller Parks and Recreation, she participated in many local events around town, volunteered at the Tarrant Area Food Bank, Medical City North Hills Hospital, and Zooniverse. She was active in Chinmaya Mission DFW. She graciously shared her talents, performing the piano weekly in local retirement homes. We are honored that Kareena chose TAMU for her studies in biomedical science. Her goal is to become a pediatric dentist and open her own clinic, hoping that her education can also help me fulfill a goal of promoting the STEM field, eager to spread awareness about women in STEM to young girls and inspire them to go out into the world and follow their aspirations. Kareena fondly recognizes her parents' devotion to studying while travelling abroad, and that they raised her in a science-oriented household, with both parents being pharmacists, appreciating that she was exposed to the world of medicine and the possibility of pursuing a career in the science field. However, she understands all too well that this is not often the case for some girls. They may not have the opportunity to have a role model who can talk to them about the benefits of working in the STEM field, nor do they hear about any of the phenomenal things women can and have accomplished. She says, as so many of us remember ourselves, when she first stepped on TAMU campus, she knew it was the right college for her, impressed with so many things we all hold dear about A&M, not the least for Kareena was A&M's mission is to create an environment where students can be of service to society. Listen up Aggies, you can place your trust in our future generation when you hear from amazing young people like Kareena Patel, as she emphasized in her essays: "One activity that I strongly believe in is volunteering; volunteerism is fundamental in creating a unified community. Not only does it help support people and organizations that are in need, but it also creates a united goal that transcends cultural differences." Kareena, we proudly welcome you to the Aggie family.
---
2021 NETC Aggie Club Scholarship Awards
Jack Mull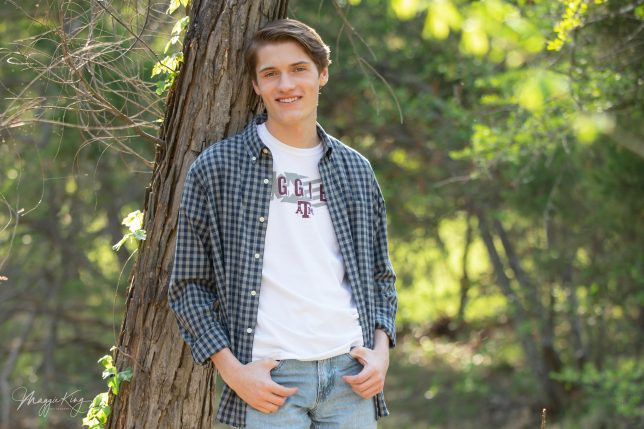 Join us in congratulating Jack Mull, a 2021 graduate of Keller High School, now a freshman at TAMU majoring in History. While in high school, he was an AP Scholar with Distinction, ranking in the top 5% of his class all four years. Jack served on the Keller HS marching band executive student leadership team, was in National Honor Society, National History Club, and the Spanish Club. He volunteered with the Keller Parks & Rec department, the NE Tarrant County Teen Court, and Upbring/Foster-in-Texas, and in his church youth group. Through his activities with the Green Cord Community Service Organization, Jack volunteered at the Presbyterian Night Shelter, serving as host and cook. Even during the pandemic, he continued to help feed and serve those in need, while maintaining high academic standards, and working a part-time job. Jack told us that being a part of something bigger than himself was its own reward, and feels certain that wherever life takes him, the virtues and skills gained throughout high school will serve him well, especially that of empathy. He said he learned to try to understand and feel the suffering of another human being. This experience taught him the value of placing himself in the shoes of another, a practice he will continue. In an essay, Jack indicates he holds a deep fondness for the Social-Emotional Learning (SEL) program, through which Jack was invited in his junior year to serve as a student representative to review/revise SEL concepts and objectives for every grade level in Keller ISD, aiming to make a positive impact on the lives of all students, helping teachers to help kids hold themselves to the highest standards of positivity and kindness. Jack stepped foot on campus this year with maroon blood, just as his Mom and many other family members from two generations who graduated from TAMU. He is the son of Allison and Jason Mull.
Michael Orgunov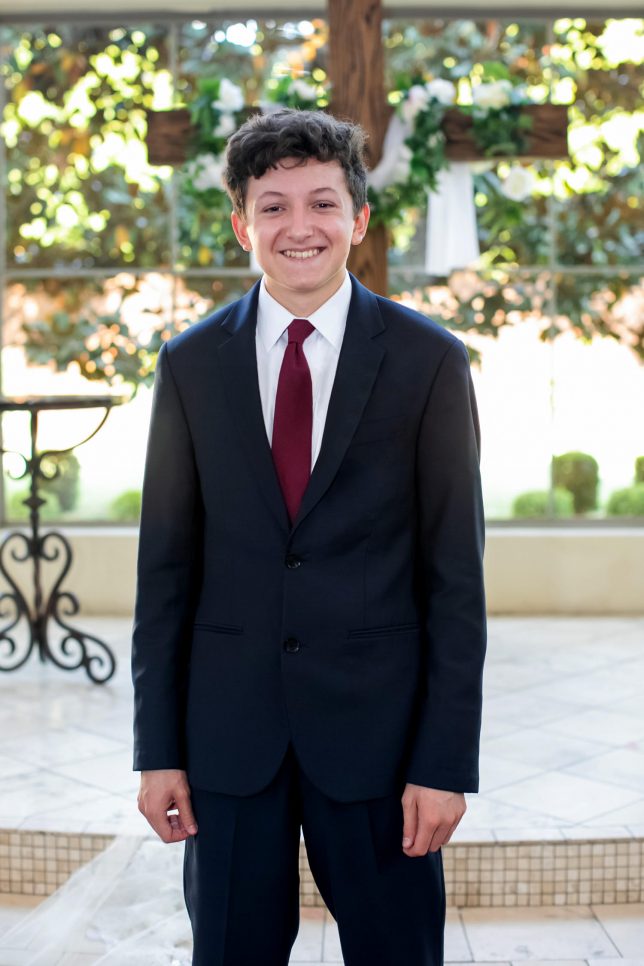 Howdy Aggies, let's hear a big WHOOP for Michael Orgunov, the 2021 Salutatorian of Timber Creek High School in Keller ISD. He is a well-rounded young man, with interests and numerous awards in tennis, local and international visual arts contests and creativity showcases, National Honor Society, National Art Honors Society, Health Occupations Students of America, Honors Team in Academic Decathlon, and he served as a broadcast camera operator at his church. He is proud to be the son of hardworking immigrants, Anatoliy and Lyudmila Orgunov. He won the KISD Trustee's Merit Award three years in a row, and the Timber Creek Talon Award for Mathematics. Michael's short-term goal is to graduate with a bachelor's degree in computer science to become a computer hardware engineer. Ever since he built his first computer at the age of fourteen, he has wanted to become a computer hardware engineer so that he can, quote, "work alongside great minds and contribute to creating the most powerful processors." In the long term, Michael plans to marry his passions for technology and biology by branching into synthetic biology, a new field where researchers make and modify cells. He is excited about the interdisciplinary research at A&M University. A&M has founded The Synthetic and Systems Biology Innovation hub, which does cutting-edge research in synthetic biology. Despite being a new field, A&M has the opportunity for Michael to pursue what he calls his "seemingly outlandish dreams." Michael, the NETC A&M Club believes you already are and will continue to be an important part of the cutting-edge research.
Christopher Hay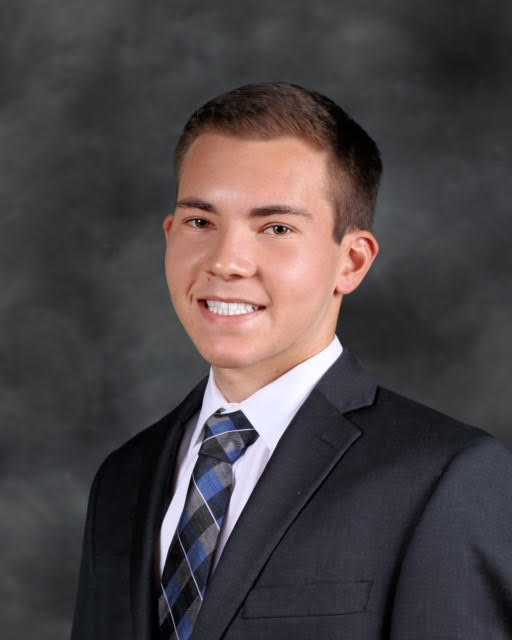 Christopher Hay, an AP Scholar with Distinction, graduated from Carroll High School in Southlake and is an Engineering Major at TAMU. This multi-faceted young man, son of Bryan and Lynn Hay, has been busy beyond belief. Christopher explained in an essay that being a determined student-athlete who was very active in school and the local community helped him to work intently to connect with diverse groups and Individuals, as he believes that society cannot function at its fullest potential without the acknowledgment of differing views and ideas. Christopher was involved in the Science National Honor Society, Systems Go Carroll Rockets Program, National Technical Honor Society, NHS, Carroll Robotics Team. He was the College Board National Rural and Small-Town Recognition Program Winner, and the winner of many tournaments with the Carroll Bass Fishing Team. His skills in robotics earned him awards in Robotics Skills Competitions in Burkburnett, Lovejoy, Lone Oak and more, and in the Texas State 6A UIL Robotics competitions. He was in the Dragon Rockets Program and was part of the Carroll REC Aerial Drone Competition Tournament Winner (qualified them for Worlds). Christopher enjoys boating and hunting and played recreational soccer for several years. After his collegiate studies, Christopher hopes to acquire a job at SpaceX, designing and testing rovers for future missions to Mars. He was most excited that Texas A&M's innumerable opportunities will foster his enthusiasm to continue pushing the boundaries of technological advancement. Christopher, all of us at NETC A&M Club thank you for going above and beyond in your past, present and future.
Megha Subhash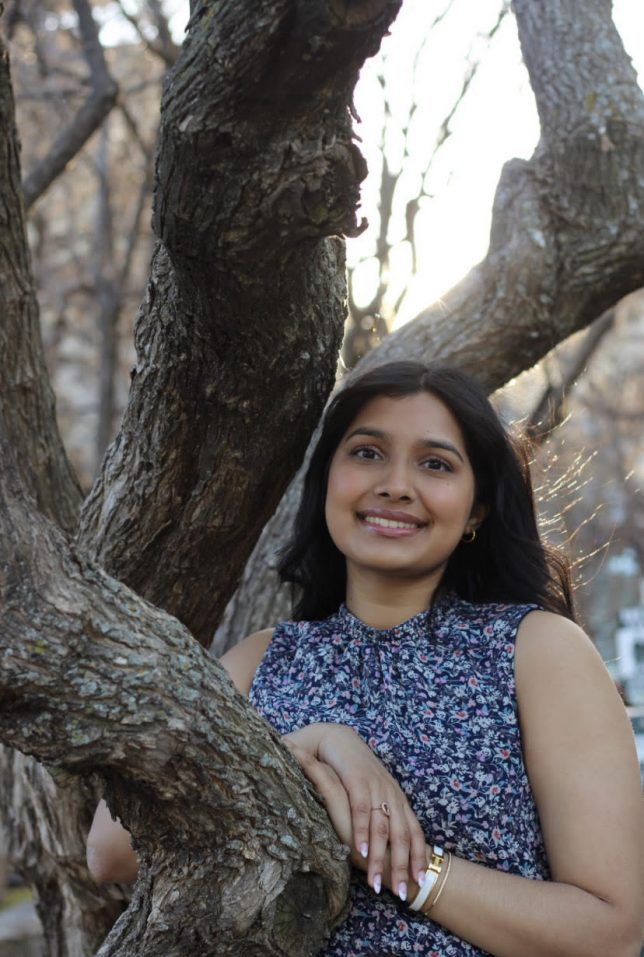 This young Aggie will be one to keep your eye on, for certain. Her major is biomedical engineering on the premedical track, and her resume to date can hardly be condensed to one simple paragraph. We stand in awe that Megha was an AP Scholar with Distinction; National Merit Commended Scholar, and a member of the National Honors Society, Science National Honors Society, Mu Alpha Theta (Math Honors Society), and Rho Kappa (Social Studies Honors Society). Megha was selected to be in the Southlake Kids Interested in Leadership, a program created in partnership between the City of Southlake, Carroll Independent School District, and the Southlake Chamber of Commerce. And, as part of the Carroll Medical Academy, she was VP in charge of service-oriented community projects related to the medical field. In her church youth group, Good Shepherd Catholic Community, she actively served in planning and programming. At Carroll High School, she participated in The Dragon Event, the Future Surgeon's Journal Club, Think Green Recycling Club, UNICEF Children's Fund, and had been a violin player and basketball player. Sharing her gifts and talents, Megha offered her time to the residents of Grand Brook Memory Care, where she played the piano for them each week, visited with and brought them meals. She also tutored economically underprivileged students in the HEB school district at the local library. Megha has deep concern for how women in some countries are treated poorly, and that is one of the major reasons she hopes to go into medicine, whether as a plastic surgeon, or liaison to a surgeon. She sees endless possibilities, and her biggest hope is that her life somehow contributes to the betterment of these conditions. Megha Subhash, we think you already contribute to the betterment of people's lives and look forward to hearing about your future.
---
NETC A&M CLUB SCHOLARSHIP – Official Residential Zip Codes
| | | |
| --- | --- | --- |
| Start Zip | End Zip | City |
| 76011-7723 | 76011-7723 | Arlington |
| 76021-1123 | 76021-8206 | Bedford |
| 76022-4000 | 76022-8939 | Bedford |
| 76034-4148 | 76034-8812 | Colleyville |
| 76040-2581 | 76040-2581 | Euless |
| 76051-0901 | 76051-8805 | Grapevine |
| 76052-0184 | 76052-6821 | Haslet |
| 76053-2163 | 76053-8429 | Hurst |
| 76054-1900 | 76054-6047 | Hurst |
| 76092-0101 | 76092-9789 | Southlake, Grapevine |
| 76095-0192 | 76095-8983 | Bedford |
| 76099-0032 | 76099-3926 | Grapevine |
| 76118-6974 | 76118-6974 | Ft Worth, NRH, Richland Hills |
| 76148-4026 | 76148-4030 | Ft Worth, Haltom City, NRH, Watauga |
| 76177-0175 | 76177-8565 | Ft Worth |
| 76180-0203 | 76180-9092 | NRH, Ft Worth, Haltom City, Richland Hills |
| 76182-0661 | 76182-9803 | NRH, Ft Worth |
| 76244-0044 | 76244-9563 | Keller, Ft Worth |
| 76248-0112 | 76248-9756 | Keller |
| 76262-5931 | 76262-9803 | Roanoke, Northlake, Trophy Club, Westlake |
---
Previous Scholarship Recipients
2020-2021
Tracy Miller Spirit of Aggieland Award Winner:
Blake Dorman, Carroll Senior High School
Peyton Clark, Carroll Senior High School
Morgan Davidson, Carroll Senior High School
Katelyn Lancaster, Keller High School
Katherine Loomis, Carroll Senior High School
Cole Ragsdale, Carroll Senior High School
2019-2020
Troy Chmiel, Keller High School
Corinne Petersen, Carroll High School
Hannah Brigmon, Ft Worth Christian High School
Ava Lamberth, Timber Creek High School
Rachel Gruenbaum, Bethesda Christian High School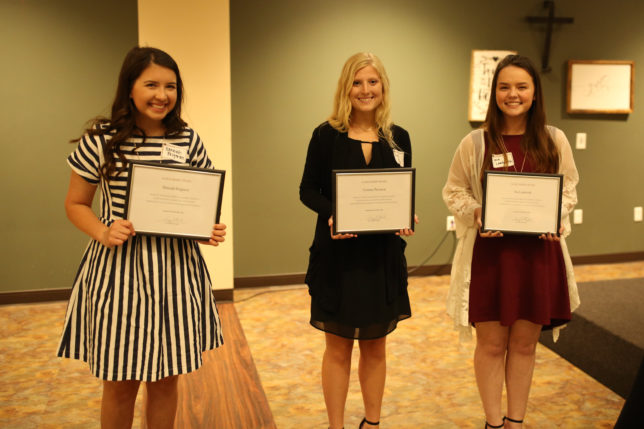 2018-19
Jacob Abell '22, Keller High School
Drew DeHaven '22
Garrett Kuketz '22
Claudia Oster '22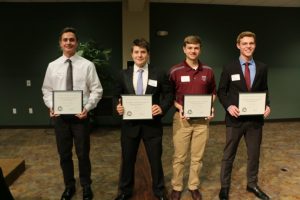 2017
Macy Miller '21, Carroll High School
Graham Ryan '21, Colleyville Heritage High School
If you would like more information about the scholarships, send an email
to info@netcaggies.com or to our Scholarship Coordinator,
Carol Smith '82 at Scholarship@NETCAggies.com.