Texas Aggies are known worldwide for our active, enthusiastic support of Texas A&M and The Association of Former Students. The Northeast Tarrant County A&M Club is proud to offer Scholarship opportunities. Be sure to see all criteria and submission details in the application. Complete Packets must be emailed by April 3, 2021.
Questions? Email Scholarships@NETCAggies.com
Former Students: Please consider becoming a NETC Aggie Scholarship Sponsor. This is a wonderful way to promote your business, honor or remember a loved one, etc. Your donation directly benefits our local future Aggies! Whoop!
The NETC A&M Club is proud to announce our newest Scholarship Award, and the first winner thereof.
Our new Scholarship Award is named in honor of our past president, Tracy Miller '88, rightfully called the NETC Tracy Miller Spirit of Aggieland Scholarship. Tracy transitioned us from the early days of the Gig 'Em Club to a fully recognized, chartered A&M Club. Under her leadership, we broadened community impact through community service, student recruitment, scholarships, Destination Aggieland, membership growth and Muster, to name a few. She introduced the Howdy Trip, where countless number of high school juniors experience an all-expense paid trip to Aggieland that includes a campus tour, sessions with admissions advisors, meet and greet with Reveille, yell practice and more. In her personal and professional life, Tracy exemplifies our University's core values.
Blake Dorman
Blake Dorman '24, a new freshman at TAMU, a 2020 graduate of Carroll High School, son of Dianne Dorman. Blake's Scholarship Application was set apart from all the others in an incredibly unique way. He clearly and without question also has lived the TAMU core values prior to even thinking of being an Aggie. He recently told us the Howdy Trip was a day that convinced him Aggieland should be his home because of the sense of family and community! Blake's high school principal, counselor, teachers and coaches, and City of Southlake leaders, all submitted letters to us demonstrating the depth of his character, resiliency, and grit. Many described him as "selfless", "a viable part of the team", and "one who gives positive encouragement to all", "genuine, honest, kind, trustworthy and compassionate." He was involved in the community in the City's Southlake Youth Action Committee, Metroport Teen Court, The Dallas 5, and the Swim4Elise Foundation. In school, Blake was a Team Manager of the SL Dragons football team, Clay Target Team, and in Student Athletes Serving Others he accumulated over 250 hours of community service.
We are proud to congratulate our newest Aggie family member, BLAKE DORMAN, and thank him for his example to live the core values: Excellence, Integrity, Leadership, Loyalty, Respect and Selfless Service.
Tracy Miller, like Blake, brings joy, grace, and encouragement to everyone she meets.  Prior to serving as the NETC A&M Club President, Tracy was Treasurer.  In the community, she is President of Carroll High School AP Boosters, serves with her son in the Young Men's Service League and is active at White's Chapel UMC.  Having a big heart for animals, Tracy volunteers as a foster mom for dogs, having cared for 140 dogs since March 2019.  Tracy says she does it to be the voice, like an agent, for the dogs, working to know their personalities and helping to match them with their forever families.  She sees foster care of animals as a ministry, touching the hearts of dogs and humans alike. Together with her husband Kris '88, they raised three daughters, all Aggies, Abby '15, Hope '17, Macy '21. Their son, Sloan, hopes to be Class of '26, a tradition that started with Tracy's father, Ray Sloan '53.  Tracy is a commercial real estate broker for Glacier Commercial Realty.
The 2020 scholarships have been awarded to the following graduating seniors:
Peyton Clark
Peyton Clark is the daughter of JJ and Kyle Clark. She is an AP Scholar with Distinction from Southlake Carroll Sr High School, a member of the National Honor Society, Spanish National Honor Society, NFCA Academic All American, Softball Academic All District Scholar, Success Scholar (one who has given over 300 hours of community service), a Leader in the Marching Band and she earned the Girl Scout Silver Award. She served our Community in the National Charity League, the HOPE Squad, and on church mission trips. At A&M, Peyton will pursue a degree in Communications. She shared a great story about how when she was just tall enough to reach the bathroom counter, she grabbed her Mom's Aggie ring and slipped it on her finger. Peyton, one day soon, you will have your own beloved Aggie Ring! Whoop! Congratulations and Gig 'em!
Morgan Davidson
We are proud to introduce Morgan Davidson, one of our five 2020 Scholarship Recipients, daughter of Leslie and Brent. She graduates from Southlake Carroll High School as an accomplished leader, officer and award winner in the Carroll Medical Academy. While in high school, she interned at an orthodontist office and for an ophthalmologist. Morgan was an AP Scholar with Honors, and Academic All-District when involved in Lady Dragon Volleyball. She enjoyed Fellowship of Christian Athletes and Club Volleyball. Morgan mentored and led science activities for elementary students through Stem-Up. She served our community in Scholars and Athletes Serving Others, and at local recreation center in youth volleyball. Morgan's long-term goal is to be a physician and will major in Biology. She wrote in one of her essays that she chose Texas A&M to learn for her career in medicine because it holds the components of being challenging, inspiring, collaborative, competitive and of strong tradition. Congratulations to A&M for choosing Morgan, and for her choosing our beloved University.
Katelyn Lancaster
This National Honor Society graduate of Keller High School, interned at Lockheed Martin Aeronautics while in high school. She also excelled and received awards in the Keller HS marching band, concert band, Lacrosee team, KISD Air Force Junior ROTC, Texas Bluebonnet Girls, NASA High School Aerospace Scholars, Broken Dreams, Battle of the Books and the Orienteering Team. Katelyn served our community at Vacation Bible School, on mission trips, at the American Legion Post 655, and represented in more than one Bataan Memorial Death March to honor heroic service members. She was on the First Place Team at NASA Aerospace Scholars. Katelyn said the most influential experience was Texas Girls State camp, learning the importance of citizens participating in government. Katelyn will major in Aerospace Engineering. Congratulations to Katelyn's parents, Paul and Toni.
Katherine Loomis
Katherine is a National Merit Commended Scholar, who is graduating from Southlake Carroll Sr High School as an AP Scholar with Honor. Her parents are Heather and David. Katherine was a member of KDGN, the school's student broadcasting program, the Color Guard and Winter Guard team, Green Jackets, Yearbook staff, Dragon Tribune newspaper, Dragon Media, Engineering Club, Executive Council, National Honor Society, Quill & Scroll Honor Society, Book Club and Choir. She won awards in Broadcast State UIL, Yearbook UIL and more. Katherine served our community in the "Game Over" Film project with the SL police department, in her church's VBS, nursing home visits and with community theatre. As an Aggie, Katherine will major in Biomedical Science/Engineering. She is a shining star and we blessed she chose Texas A&M. Whoop! Congratulations and Gig 'em!
Cole Ragsdale
Let's hear a big WHOOP for Cole Ragsdale, one of our five 2020 Scholarship Recipients, a graduating senior from Southlake Carroll Sr. High School, whose parents are Andrea and Tim. Cole was a student ambassador Carroll Green Jacket, a Success Scholar (over 300 community service hours), a Distinguished Achievement candidate, in the National Honor Society, served as Junior Class Council Presidents, and all while also being a leader in the Carroll Dragon marching band, serving on Hope Squad, Fellowship of Christian Athletes, Outdoor Club, Students Standing Strong, and Carroll Jazz Band. Cole also achieved Eagle Scout in the Boy Scouts of America, was on the World Finalist team for Odyssey of the Mind, the Young Men's Service League, his church youth group mission trips and more. The list goes on and on. Somehow Cole found time to pursue interests in rock climbing, gardening, scuba diving and running marathons. Cole has been accepted in the Business Honors program, Mays Business School at our beloved Texas A&M University. Congratulations!
NETC A&M CLUB SCHOLARSHIP – Official Residential Zip Codes
Start Zip
End Zip
City
76011-7723
76011-7723
Arlington
76021-1123
76021-8206
Bedford
76022-4000
76022-8939
Bedford
76034-4148
76034-8812
Colleyville
76040-2581
76040-2581
Euless
76051-0901
76051-8805
Grapevine
76052-0184
76052-6821
Haslet
76053-2163
76053-8429
Hurst
76054-1900
76054-6047
Hurst
76092-0101
76092-9789
Southlake, Grapevine
76095-0192
76095-8983
Bedford
76099-0032
76099-3926
Grapevine
76118-6974
76118-6974
Ft Worth, NRH, Richland Hills
76148-4026
76148-4030
Ft Worth, Haltom City, NRH, Watauga
76177-0175
76177-8565
Ft Worth
76180-0203
76180-9092
NRH, Ft Worth, Haltom City, Richland Hills
76182-0661
76182-9803
NRH, Ft Worth
76244-0044
76244-9563
Keller, Ft Worth
76248-0112
76248-9756
Keller
76262-5931
76262-9803
Roanoke, Northlake, Trophy Club, Westlake
Previous Scholarship Recipients
2019-2020
Troy Chmiel, Keller High School
Corinne Petersen, Carroll High School
Hannah Brigmon, Ft Worth Christian High School
Ava Lamberth, Timber Creek High School
Rachel Gruenbaum, Bethesda Christian High School
2018-19
Jacob Abell '22, Keller High School 
Drew DeHaven '22
Garrett Kuketz '22
Claudia Oster '22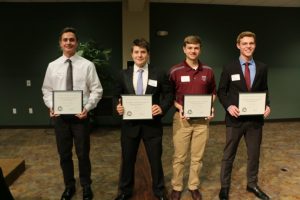 2017
Macy Miller '21, Carroll High School 
Graham Ryan '21, Colleyville Heritage High School
If you would like more information about the scholarships, send an email
to info@netcaggies.com or to our Scholarship  Coordinator,
Carol Smith '82 at Scholarship@NETCAggies.com.