Chris Williams '95 – President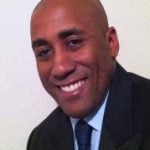 Chris grew up in Austin and received a Bachelor's degree in Management Information Systems. While at A&M, Chris was a member of the Corps of Cadets, Aggie Gents, and an Executive Council Member for the Association of Baptist Students. Chris has been active with the Northeast Tarrant County A&M Club since the first Aggie Muster held at Stampede Sports Arena in Southlake. Professionally, Chris has put his degree to good use and worked in various industries and technologies. He is currently a Software Development Manager. Chris has contributed to numerous community and business organizations and is on the Board of Directors for the Dallas-Fort Worth Quality Assurance Association. Chris and his wife Regina have two children Gabrielle and Jalen that keep them busy with school extra curricular activities.
Joel Bittick '91 – President Elect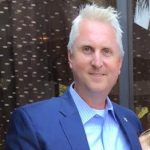 Joel is originally from Katy, and is a '91 graduate of A&M with an Economics degree. He served in the Ross Volunteers, Corps of Cadets, and was a Student Senator. Upon graduation, he served 4 years in the United State Air Force as a Missile Combat Crew Officer and earned his Finance & Accounting MBA from Denver, CO based Regis University, leaving the service with the rank of Captain. Joel then transitioned to Corporate America with ascending Corporate/Operational Finance roles before moving into IT Consulting. He currently provides Sales leadership with IBM Corporation. Joel is married to former Michelle Pope, '92, and they have 4 beautiful daughters, Jenna ('19), Macy, Lainie, and Kyra. They attend The Village Church Southlake and both Michelle and Joel and serve in leadership at Bible Study Fellowship.
Carol Smith '82 – VP Scholarship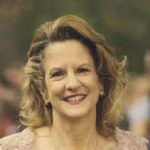 Carol (Stevens) Smith earned her BBA in Management in 1982. She has worked in both the insurance and mortgage industries since graduation, however, Carol put her management degree to best use as an independent business owner for 19 years while also being a stay-at home mom and community volunteer. Carol married her college sweetheart, J. Terry Smith '82. They have three wonderful adult sons; one is an Aggie, Kyle Smith '11, who married an Aggie, Morgan (Cleveland) Smith '14. Carol was recently blessed with early retirement and enjoys continuing volunteer work.
Tracy Miller '88 – Muster Chair & VP Finance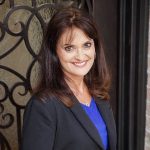 Tracy graduated from Texas A&M in 1988 with a BBA in Accounting and a BBA in Finance/Real Estate. She currently serves as Managing Director of Meridian Realty Partners. Tracy and her husband, Kris (Class of '88), have lived in Southlake since 1996. They have four children: Abby '15, Hope '17, Macy '21 and Sloan. Tracy is very involved in her community through various civic, school district and volunteer areas. She loves being a part of the Northeast Tarrant County A&M Club as it combines two of her passions – her community and Texas A&M University. Whoop!
Rachael Abell '01 – VP Activities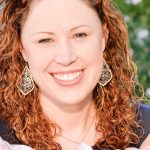 Originally from Houston, Rachael (Howe) graduated from Texas A&M with a degree in Agricultural Development. After spending several years in the corporate world, Rachael became a stay at home mom and now volunteers heavily in school and community organizations. Rachael and family have spent the past decade in Texas, Florida, and California. She has been involved in the South Florida A&M Club in Florida, the Bay Area A&M Club in California, and now serves as the VP of Activities for the newly chartered Northeast Tarrant County A&M Club. Rachael also serves as a Class Agent for the class of 2001. Residing in Grapevine, Rachael is married to Chris Abell and has 4 children: Lauren,12,Nathan,9, Ryan,4, Allison, 2.
Brandon Klein '98 – Game Watching Chair
Catherine Smith '90 – Membership Chair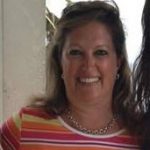 A proud native of San Antonio, Catherine has has been in the Grapevine area since graduating in 1990. She has a BS in Construction Science. She has applied her Construction Science degree since graduating and is currently a Senior Account Manager with Polk Mechanical.  Catherine is married to Chris, '90, and they have two daughters, Cheyenne, 21, and Chandler, 19. Catherine is involved in her daughters' activities and continues to volunteer with her church youth, as well as two industry scholarship programs. She is looking forward to helping the Northeast Tarrant County A&M Club grow!
Houston Richards '10 – Immediate Past President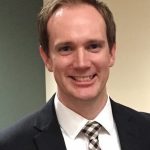 Houston attended Texas A&M University where he was a member of the Corps of Cadets, and graduated with a Bachelor of Science in Economics and a minor in Business Administration. He was also the Past President of the Ross Volunteer Association and serves on its Board of Directors.  Houston became an active member of the Gig 'Em Club at the first muster in 2012 and served as the VP – Game Watching, Muster Chair and as President. He works in the Global Wealth Management group at Merrill Lynch and lives with his wife Hannah and newborn son Knox and enjoys running, biking, and an occasional triathlon.